How does homework help tutoring work?
Homework tutoring is a specialised form of tutoring designed for students who require additional support in homework and assignments.
Benefits of H

omework Tutoring
Homework tutoring with Success Tutoring provides students with a multitude of benefits that contribute to their academic success and overall learning experience. Our highly qualified tutors are equipped with the expertise and knowledge to assist students in various subjects, including English and Math. By offering personalized one-on-one sessions, we cater to the specific needs of each student, ensuring that they receive targeted guidance and support with their homework assignments. 
Our tutors not only help students complete their tasks but also foster a deeper understanding of the concepts and skills involved, enhancing their overall comprehension and confidence in the subject matter. Furthermore, our flexible scheduling options allow families to choose tutoring sessions that fit their busy lifestyles, ensuring convenience and consistency in the learning process. Additionally, our tutors supplement homework tutoring sessions with additional resources and materials, further enriching the student's learning experience. Through our comprehensive approach, Homework Tutoring with Success Tutoring empowers students to overcome challenges, improve their academic performance, and develop essential skills that will benefit them in their educational journey.
Online homework tutoring with Success Tutoring offers students a convenient and effective way to receive academic support from the comfort of their own homes. Our online platform provides a seamless and interactive learning experience, connecting students with highly qualified tutors who are well-versed in various subjects, including English and Math. Through live video sessions, students can engage in real-time discussions, ask questions, and receive personalized guidance with their homework assignments. 
Our online tutors utilize digital tools and resources to enhance the learning process, making it engaging and interactive. Whether it's assistance with understanding concepts, solving problems, or reviewing completed assignments, our tutors are dedicated to helping students develop a strong foundation in their academic studies. Online homework tutoring also offers flexibility in scheduling, allowing students to arrange sessions at a time that suits their individual needs and commitments. With Success Tutoring's online homework tutoring, students can access professional academic support, boost their confidence, and achieve their academic goals, all from the convenience and comfort of their own homes.
Face to Face H

omework Tutoring
Face-to-face homework tutoring with Success Tutoring provides students with personalized academic support in a comfortable and interactive setting. Our dedicated team of tutors, who are highly qualified and experienced, offer one-on-one guidance and assistance to students in a face-to-face setting. By working closely with the students, our tutors are able to understand their unique learning needs and tailor the tutoring sessions accordingly. Whether it's help with understanding concepts, completing assignments, or improving study skills, our tutors are committed to helping students achieve academic success. 
In face-to-face sessions, students can ask questions, engage in discussions, and receive immediate feedback, fostering a deeper understanding of the subject matter. The supportive and encouraging environment created during these sessions helps students gain confidence in their abilities and develop effective learning strategies. Additionally, face-to-face homework tutoring allows for personalized attention and the opportunity for tutors to address specific areas of improvement. With Success Tutoring's face-to-face homework tutoring, students can benefit from individualized support, a conducive learning environment, and the expertise of our dedicated tutors to excel in their academic pursuits.
Perth, Sydney & Melbourne
H

omework Tutoring
Success Tutoring offers exceptional homework tutoring services in Perth, Sydney, and Melbourne, providing students in these cities with the necessary support to excel academically. In Perth, our Claremont center serves as a hub for students seeking assistance with their homework. Similarly, in Sydney, we have multiple locations including Wentworthville, Bossley Park, Green Valley, and Liverpool where students can receive dedicated homework tutoring. Melbourne students can benefit from our Brighton center, which offers a conducive learning environment for homework help. 
At each of these locations, our highly qualified and experienced tutors work closely with students, helping them tackle their homework assignments with confidence and proficiency. Our tutors guide students through the completion of their tasks, providing explanations, clarifications, and insights to ensure a deep understanding of the subject matter. Moreover, our tutors employ personalized teaching methods that cater to each student's unique learning needs and pace. With Success Tutoring's dedicated homework tutoring services in Perth, Sydney, and Melbourne, students can receive the academic support they need to excel in their studies and achieve their full potential.
Homework Tutoring services on a membership basis.
97% of parents see a noticeable improvement with their child
Welcome to Success Tutoring
Homework Tutoring in Australia
We provide homework tutoring services that is personalised for your child. Our mission is to make education fun and effective using leading edge technology.

Our
English and Math

tutoring program is mapped to the Australian Curriculum so your child learns what is relevant to them at home.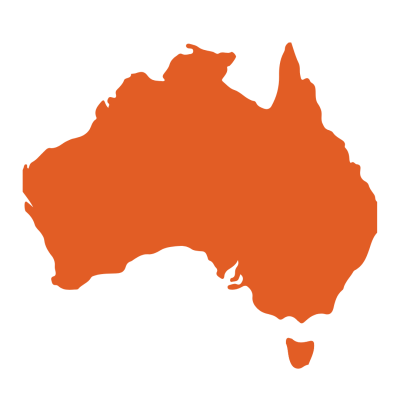 Success Tutoring's homework help tutoring is...
Mapped to the Australian Curriculum
Looking for homework help tutoring in Australia?
Australia, Not Sure Where to Start?
Step 1: Find Your Centre
Success Tutoring have Aussie locations. Select your preferred location.
Step 2: Book an Assessment
Book a One-on-one Diagnostic English & Math assessment with our Aussie tutors!
Step 3: Attend Success Tutoring
Attend weekly tutoring lessons at Success Tutoring and get help with your homework help tutoring.
Frequently Asked Questions