How Can Primary K-6 Tutoring help?
Success Tutoring Primary K-6 tutoring ensures our students are set up for success academically and personally. Our motivational tutors ensure your students are inspired and uplifted! We use a method that has seen student results skyrocket- a global first. At Success Tutoring we create results never seen before by any education company in the World.
Pay Per Lesson. No Lock-in Contracts.
We provide both one-on-one and class tutoring services for the following subjects:
Online Academic Resources
Designed to provide students with exam practice and real exam style questions
We provide students with our methods on how to execute exams in the most effective way possible!
Using proven study techniques, our tutors support, mentor and guide students on the best study techniques!
Designed to provide students with exam practice and real exam style questions
Designed to provide students with exam practice using real exam style questions!
Highly inspirational tutors with a special ability to relate to students and explain concepts clearly
Tips from our Primary K-6 Coordinator
Be sure to establish a positive and safe relationship where students are reminded that there are no silly questions. Make sure to show a genuine interest in students' lives by starting each lesson with a quick catch up by asking what they did today, and ending the lesson by asking what students enjoyed and didn't enjoy about the lesson. You can use this feedback to create more effective subsequent lessons.
Because lessons are now online, providing students with authentic, real-life learning experiences will ensure that students see the relevance in what is being taught. For example: if you are teaching capacity, you may ask students to find 3-5 objects around their home that can hold water. You may ask students to use their own reasoning to order the objects from least to greatest capacity. Then you can instruct students how to test out their predictions. Another example is if you were teaching students about narratives, you can create a mind map of things around the home that adhere to the 5 senses. These objects can then be used as a prompt for writing sentences/stories!
Following on from point #2, be creative! We currently have the unique experience of tutoring students from their home. As educators, we must be creative and turn even the most simple ideas into a lesson! So the next time you are at home with nothing to do, have a look around, how can you turn your surrounding environment into a lesson for your students? You'll surprise yourself with the ideas you come up with!
Sydney, Melbourne, Brisbane, Canberra, Adelaide, Perth, Cairns, Hobart
"My daughter received a very friendly and outstanding tutoring service from Michael . We wouldn't hesitate for a moment to recommend Michael and HSC Success tutoring to anyone after such a professional and helpful service."
"I'm very happy with the service and quality of tutoring at HSC Success. My son has been attending for over 2 years and has benefited from the extra support and guidance...The key with tutoring is to ensure there is a connection between the child and tutor"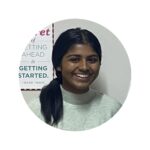 "The staff always have amazing service. The centre is lovely, and the individual tutoring rooms allow students to focus and have exceptional lessons leading to improved results. I couldn't recommend HSC Success Tutoring more!"
We Provide Student Reports every semester!
How is your child progressing at school?
Our Story
Success Stories
K-6 Tutoring Pricing
Grade K English
Year 1 English
Year 2 English
Year 3 English
Year 4 English
Year 5 English
Year 6 English
Grade K Maths
Year 1 Maths
Year 2 Maths
Year 3 Maths
Year 4 Maths
Year 5 Maths
Year 6 Maths
Year 3 OC/ Selective
Year 4 OC/ Selective
Year 5 OC/ Selective
Year 6 OC/ Selective
Primary K-6 Online Games
Primary K-6 Worksheets
Primary K-6 Tips & Tricks
Primary K-6 Exam Practice
Motivation for students